a Detroit neighborhood project: lots of studios 2021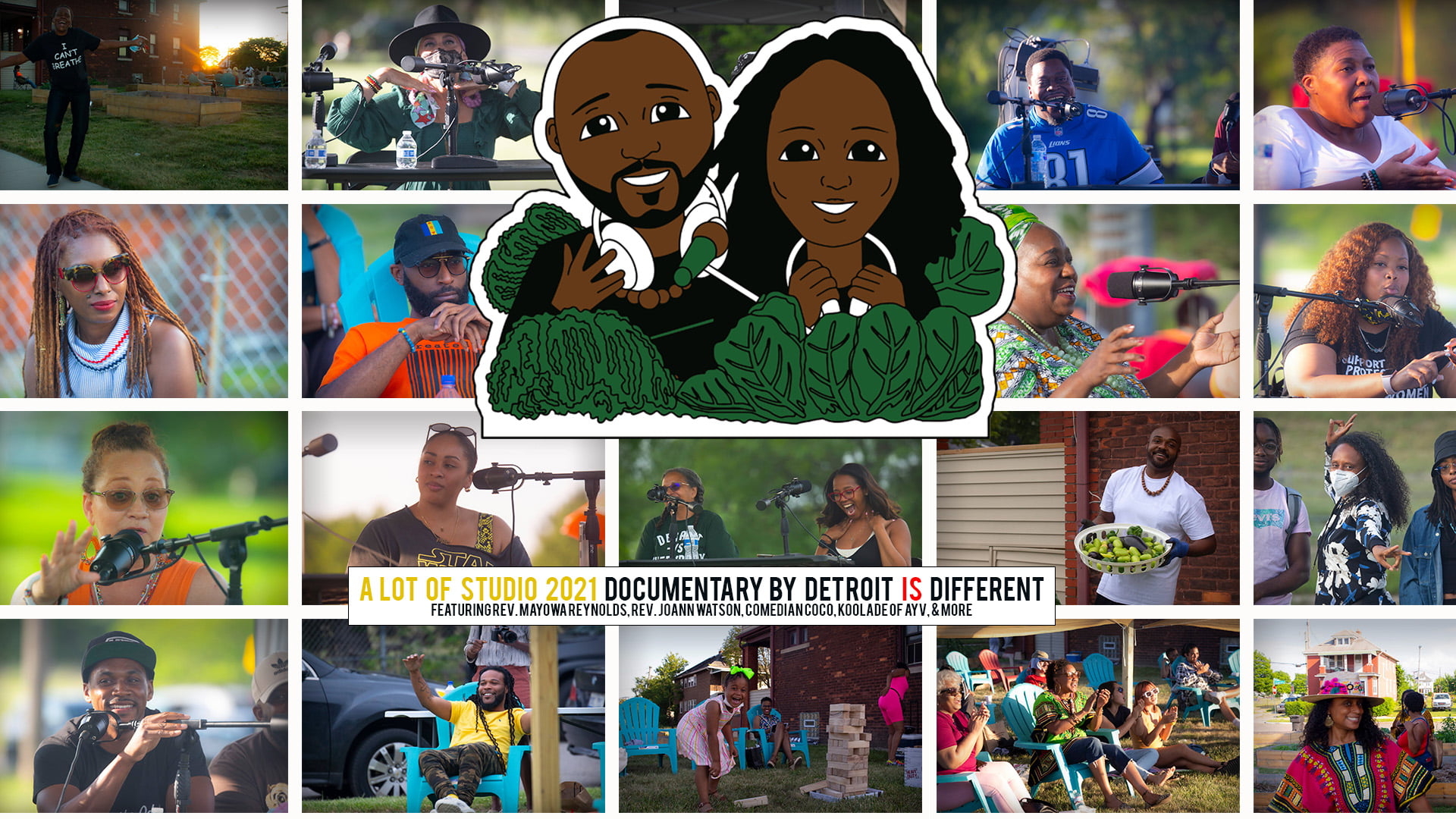 'a Lot of Studio' is the exclusive studio city experience within the community. Guests will have the opportunity to experience live shows in the style of Burbank, New York and Atlanta in a Detroit neighborhood.
'a Lot of Studio' is the coherent vision of community, culture, creativity and communication. It is imperative that black voices have platforms. Detroit is Different currently has a collection of over 40 Metro-Detroiters uses Detroit is Different as a hub to engage audiences interested in a range of subcultures, including, but not limited to: women in hip- poof; Black Comedy (African American); Islamic social justice; the black (African American) gay professional class; the movement of natural hair; lesbian-trans-women social justice; female visual artists; Artists under 25; and many other groups and circles. 'a lot of Studio' is Detroit is Different podcasting's live studio audience experience. Attendees can discover, join and enjoy a mix of live podcasts. Learning, teaching, sharing, laughing and connecting together will build deeper relationships between Detroit is Different and the community.
"a Lot of Studio" takes place in the community garden created by Detroit is Different founder Khary Frazier, and just steps from the Detroit is Different incubator. "a Lot of Studio" is an eclectic mix of welcoming culture, creativity and community in a legacy neighborhood of West Detroit. What started in 2021 continues today. An offering of fresh food from our garden, entertaining and informative podcast talks, and culture-building live music performances, that's what Detroit is different gives with "lots of studio."
In 2021, Detroit is Different raised $33,275.00 to produce studio lots with support from over 105 individual patrons, the National Black Talk Show Hosts Association INC, The Transforming Power Fund, Greg Frazier CPA, Detroit City Distillery, The University of Michigan, Hope Village Revitalization and Creative Differences Marketing INC.
Featured in the documentary in order are the following guests
Audra Carson from the CommuniD Podcast
Rev. JoAnn Watson of Westside Unity Church
Reverend Mayowa Reynolds of Fellowship Chapel
Malik Yakini of the Detroit Black Community Food Safety Network
Sherrie Smith of Hope Village Gardener/Farmer
Myrtle Thompson from Feedom Freedom Gardens
Monique Thompson of Feedom Freedom Growers
Catherine Kelly of Bridge Detroit
Comedian Coco from the Coco Morning Show
Detroit's Khary Frazier is different
Tawana Honeycomb Petty Author, poet and organizer
AYV Clothing Koolade
Ashley Nicole from MeltFit
Sterling Toles Visual Artist
Sabrina Nelson Visual Artist
Halima Cassels Visual Artist
Escada Gordon Visual Artist
In honor of the life and legacy of Johnella 'Jan' Frazier