About $ 43 billion set aside for clean energy loans "withheld by the Trump administration"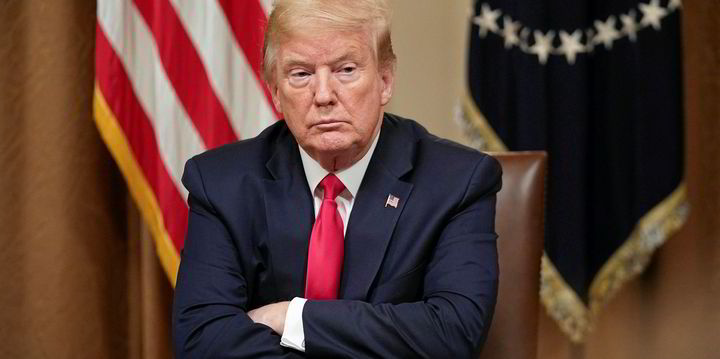 The Trump administration is withholding about $ 43 billion in funding allocated by Congress to low-interest clean energy loans, it has been reported.
"There is an ideological or political aspect to this. The president is not someone who seeks to promote the clean energy sector, "said Congressman Frank Pallone, chairman of the House Energy and Commerce Committee. The New York Times.
Although Congress authorized billions of dollars under the Obama administration, the Department of Energy's (DOE) Loan Program Office (LPO) approved only one loan – for a nuclear reactor project in Georgia which had been launched in the Obama years – since Donald Trump. became president, according to the newspaper.
Almost $ 25 billion has been set aside for the LPO's Title XVII loan program, which was created to support the commercialization of major projects and technologies that would help avoid, reduce or sequester greenhouse gas emissions. tight. Of this total, $ 10.9 billion was allocated to "advanced nuclear power", $ 8.5 billion to "advanced fossil fuels" and $ 4.5 billion to "renewable energy and energy efficiency".
Program XVII became infamous in 2011, when solar power maker Solyndra went bankrupt after receiving a $ 535 million loan guarantee just two years earlier, which drew Republican opposition from the era of using "scandal" as a stick to beat President Barack Obama in his success. re-election campaign in 2012.
Since then, Republicans have repeatedly said the government does not have to support specific private energy companies, which could explain why the LPO money was not spent.
Unspent LPO funds also include a $ 17.7 billion loan program for "advanced vehicle technology" and $ 2 billion earmarked for energy projects on Native American lands.
An additional $ 823 million earmarked by Congress for grants and financial assistance for renewable energy, electric vehicles and energy efficiency – from the DOE's Office of Energy Efficiency and Renewable Energy – was also retained, Reload reported in February.
Peter Davidson, who led the LPO during the Obama administration, said The New York Times: "Republicans have decided they don't want that money coming out, although much of it could be for things they say they love, like the oil and gas industry or carbon capture and sequestration or the nuclear industry. "
The DOE declined to explain why the loans were not disbursed, a spokeswoman saying in a statement that Energy Secretary Dan Brouillette had ordered the agency "to use all of its resources to supporting the energy industry during the Covid-19 pandemic, including the loan program office.