Ambani and Adani groups consider Numero Uno place in civilian drone sector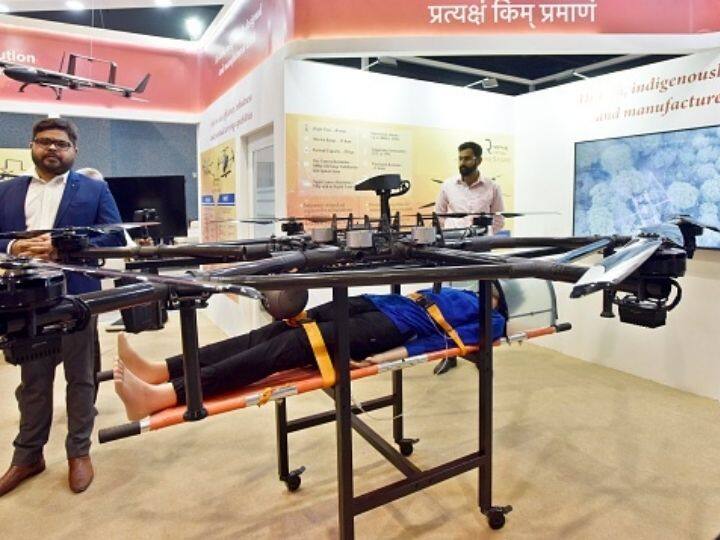 New Delhi: India's two largest conglomerates, Ambani Group and Adani Group, have entered the race to become number one in the civilian drone industry.
According to a report in the Times of India, both business groups have expressed their desire to expand their business in the field of civilian drones.
Both companies have a significant presence in the defense drone manufacturing sector, while the civilian sphere is yet to be touched. At the Delhi Drone Festival last week, executives from both companies spoke about expanding their business into the civilian drone space.
READ ALSO | Adani Green lights up India's first 390 MW hybrid power station in Jaisalmer
According to the report, Nihar Vartak, co-founder and director of Asteria Aerospace, which is also a subsidiary of Jio Platform, said, "We will grow in all areas such as original equipment manufacturers (OEM) , services and analytics using Cloud-based platforms. We aim to be the largest OEM in India. Currently we have a manufacturing center in Bangalore and soon we will have service centers across India. »
Ashok Wadhawan, who heads Adani Defense and Aerospace, told the newspaper: "We promote startups in the sector. We will soon launch the manufacture of a logistics drone capable of carrying a payload of up to 120 kg, then offer drones for other payloads. The group is focusing on agricultural drones and wants to be the market leader.
Adani Defense and Technologies announced on Friday that it will acquire about 50% of the capital of General Aeronautics, a company based in Bengaluru, which is involved in the manufacture of commercial drones.
On the other hand, Reliance Group's Asteria Aerospace is a comprehensive technology company that deals in the manufacturing of drones. Besides the defense sector, it is associated with companies in the agriculture, oil and gas, power, telecommunications, mining and construction sectors.