Audio Network – West Coast Vice President (USA)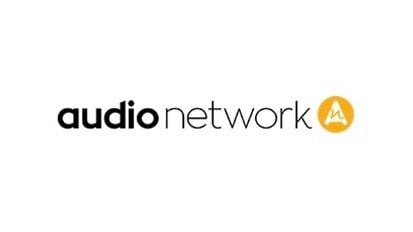 Based in Los Angeles and reporting to the Chief Commercial Officer (London), the West Coast Vice President is a key strategic role that will play a critical role in directing the execution of the company's commercial strategy by licensing of Audio Network's world-class music to television, advertising and corporate customers. The role will be to manage the West Coast sales team to maximize revenue opportunities through license synchronization and performance royalty generation by driving usage of our music with a focus on key strategic partners in television broadcasting and production.
The West Coast Vice President will help build brand awareness for the Audio Network in the United States and will be a key contributor to the company's overall strategy across its core customer segments (TV, Advertising and Enterprise). The role will require leadership and coaching of the West Coast sales team. Reporting to the CCO, this role will be part of Audio Network's US Sales leadership team, which includes the Vice President of East Coast and the Vice President of Sales Operations.
This is a rare, career-defining and highly rewarding opportunity for the right leader to leave their mark on a truly disruptive company that, by providing businesses (and ultimately consumers) with access to globally and across multiple channels is fundamentally transforming the global music licensing landscape.
THE ROLE
Overall management of the West Coast sales team and operations including; sales forecasting, budgeting, expense tracking/approval.
Work closely with the Marketing team to create and execute marketing initiatives to build awareness of Audio Network in the US, increase engagement levels with existing customers, and generate new leads and leads.
Commercial leadership in the execution of the Group's strategy and the generation of revenues in the United States through synchronization licenses and performance royalties, with a particular focus on broadcasters and television producers.
Lead the sales team to execute sales strategies and manage the sales pipeline to achieve monthly and quarterly sales targets. Ensure that the sales team consistently adopts sales process best practices and optimizes their use of data to guide weekly sales activities. o Identify and develop new partnership opportunities while maintaining current and existing client relationships.
Manage executive-level client relationships with global broadcasters and US-based production companies, working alongside the CCO on major deal terms and negotiations as appropriate.
Develop and maintain a highly collaborative partnership with key Audio Network leaders in music, marketing, product, finance and human resources to ensure alignment with Audio Network's overall strategy and goals /operational priorities.
Travel to the United States required for face-to-face meetings with key US clients. .
SPECIAL SKILLS
Will be an inspiring and engaging leader with a naturally high EQ, able to set a vision and bring people with them.
At least 10 years of experience managing senior level accounts and directly managing sales teams.
At least 7 years of proven experience in licensing music to the television industry in North America.
Established relationships with production companies and networks in the television industry.
Progressive sales leader who is comfortable analyzing and drawing insights from multiple data sources to drive weekly sales activities.
Will be passionate about hiring, mentoring, developing and retaining talent.
Will be enthusiastic and passionate about Audio Network's mission and purpose, and will instinctively understand the type of culture needed to succeed in this business.
Will be an experienced, detail-oriented business operator able to drive strategy, processes, structure and budgeting, and deliver core operational KPIs in a transparent manner.
Will be able to see the big picture and apply a strategic lens to decision-making, but also be comfortable taking a practical, impact-focused approach.
Will be passionate, tenacious and ambitious, while being personable and collaborative with high integrity.
Proficiency in Microsoft Office (Word, Excel, PowerPoint) and Salesforce.
KEY SKILLS
Proactive and resourceful, with the ability to be self-starter while working well in a team environment
Attention to detail
Excellent leadership skills
A good communicator, with excellent oral and written communication skills
Able to prioritize and manage time effectively, with strong organizational skills • Self-responsible for sales
This summarizes the main key responsibilities of your role, but there may be other reasonable requests made and other responsibilities included from time to time
COMPENSATION PACKAGE
Competitive salary
Health, dental and vision insurance
401k with match
20 days of annual vacation + public holidays
Discretionary bonus