Bra Decorating Contest Raises $ 1,800 for High Country Breast Cancer Foundation | Local News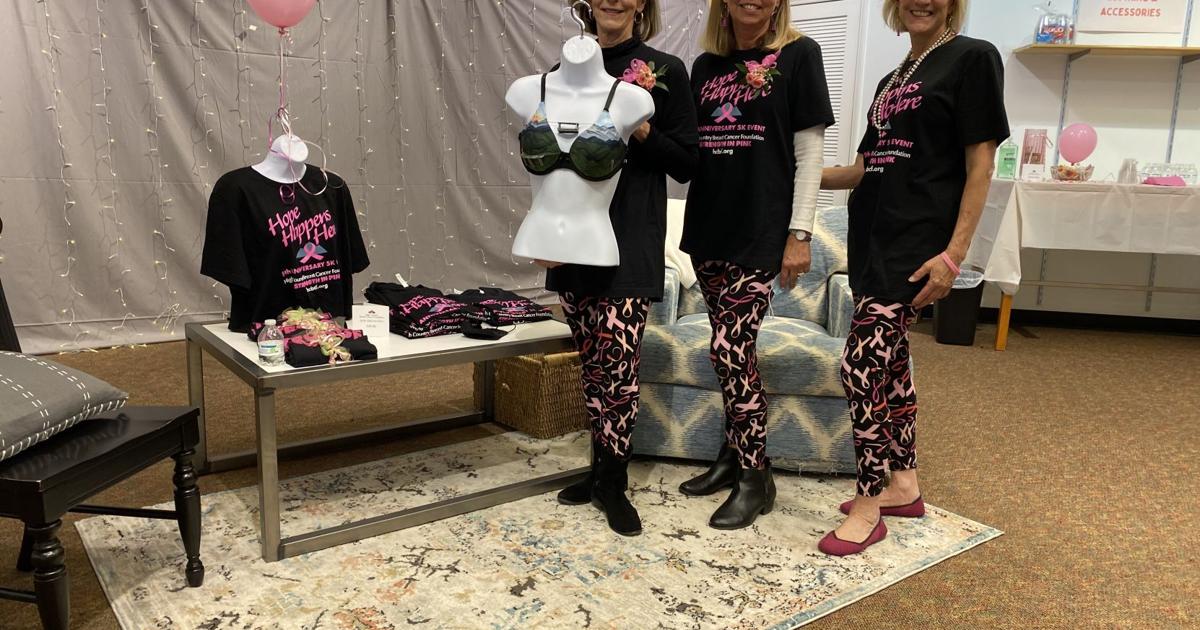 [ad_1]
HIGH COUNTRY – Local artists, organizations and community members decorated a variety of themed bras to raise over $ 1,800 for the High Country Breast Cancer Foundation.
Vice President Joanie Venza said 54 bras were decorated for sale and group founder Irene Sawyer donated her own money for the $ 1,000 cash prize to the contest winner. decoration.
Although the High Country Breast Cancer Foundation was unable to host all of the events it would usually host due to COVID-19, Venza said it hosted its virtual 5K at the end of October and continues to do so. accept donations and provide funds and help to those who are struggling. breast cancer in seven different High Country counties.
The High Country Breast Cancer Foundation uses 100 percent of fundraising proceeds to donate money directly to those battling breast cancer to cover everything from medical bills to transportation to doctor's appointments and more. Additionally, the organization has partnered with Paxman, a company that produces cooling caps to help prevent hair loss during chemotherapy treatment.
Beyond the generosity of community members who donated or purchased the decorated bras, Venza said local business owner Hailey Oliver offered the group her space for free to host the event. . Oliver Style Boutique only opened last week at Blowing Rock Tanger stores, but Oliver said she was happy to lend her space on the recommendation of the store manager.
Oliver Style Boutique is a pop-up boutique that will be open until Jan.15, Oliver said. Originally, she only sold jewelry through Paparazzi, a tiered marketing company, but wanted to expand into clothing and other items from her own boutique.
Steve Dunfee provided music throughout the night, and while the public voted for their favorite bras, the contest was judged by two famous judges, Charles Hardin, President and CEO of Blowing Rock Chamber of Commerce and David Jackson, Chairman and CEO of Boone Area. Chamber of Commerce.
To learn more about the High Country Breast Cancer Foundation, its services, and how to donate, visit hcbcf.org.
Marisa Mecke is a Report for America Corps member for Mountain Times Publications. Report for America is a national, nonprofit service program that places reporters in local newsrooms to report on undercover issues.
[ad_2]