Buck Knives adds managers to teams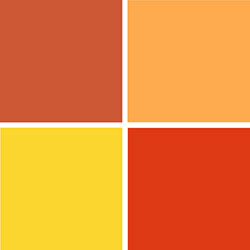 Buck Knives announces that outdoor industry veteran Ken Vitale has joined the team as Product Manager while hiring Katie Redman as Operations Manager.
Vitale's role will be to oversee the vision, direction and performance of Buck Knives' product line. Vitale's primary duties include overseeing the product assortment, category/brand alignment, development, go-to-market, launch and end-of-life of the company's broad product line.
"The Buck Knives team is thrilled to have Ken join us," said Chris Bourassa, Director of Marketing and Product Development at Buck Knives. "Ken's background and extensive experience will be a tremendous asset to our expansion and product development plans."
Vitale's background and experience includes years of service in the United States Air Force and working as a SERE (Survival, Escape, Resistance, Escape) course developer and instructor. More recently, he was employed in the ammunition division of Vista Outdoors and at Remington Ammunition. Vitale is an NRA Certified Firearms Instructor and Range Safety Officer, as well as a competitive shooter in the PRS and 3 Gun disciplines.
Redman oversees day-to-day production results at Buck, executes production plans, maintains and tracks KPIs, and assesses staffing requirements to ensure the highest levels of safety, quality, and productivity possible at Buck's manufacturing facility. Knives.
"Katie brings a wealth of knowledge and experience to the team that we are thrilled to have," said Ryan Duckett, Chief Operating Officer at Buck Knives. "Her successes with continuous improvement initiatives in the manufacturing space alone will take Buck Knives into a new chapter of Made in USA production excellence. I am proud to welcome Katie on board and know that she will be an incredible asset, coach and leader to Buck Knives' operations group.
Redman joins Buck Knives from Life Fitness, where she developed operational strategy and implemented improvement initiatives at five manufacturing sites. His experience in continuous improvement and lean manufacturing principles will help Buck Knives achieve its goals of creating a strong and efficient work environment for its employees and quality products for its customers.