Chester Lockhart takes over Katy Perry's "fireworks" for pride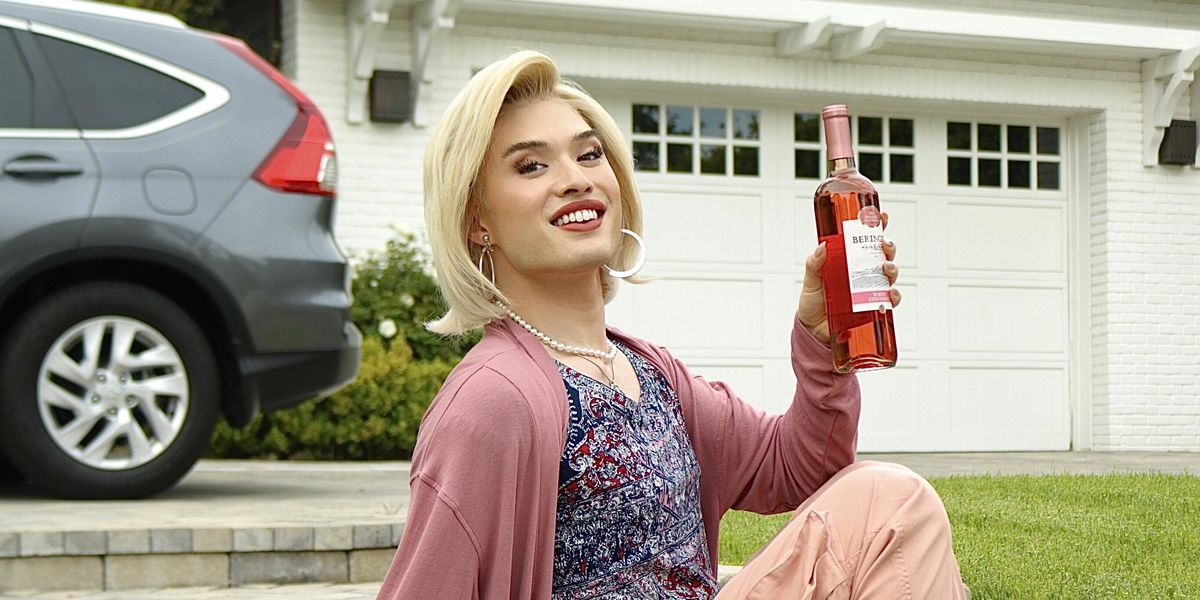 It's a problem that seems to get worse every year. As June 1 strikes, every giant multinational entity appears to be doing all they can to convince us that they are truly an ally of the LGBTQ + community in what is often a thinly veiled attempt to profit from the gay market. Like clockwork, they all soak themselves in a thick coat of rainbow paint and roll out limited edition collections and products under the guise of corporate "activism" to turn around and dust all the glitter. and act as if it never happened on July 1.
From memorable sofas to "Good pride! »Wishes of the ECI, the scourge of rainbow capitalism has become more and more blatant and absurd over time. But what else to do than fight absurdity with even more absurdity? Signal Girlboss TODAY, Chester Lockhart's live satirical talk show aimed directly at the conservative culture of the suburban Christian moms book club with a variety of live interviews, musical performances, DJ sets and the most popular artist collection. strange imaginable.
Inspired by Lockhart's own upbringing and the endlessly exploitable vein of inspiring Pinterest boards, the performance art platform takes a weird twist on #Girlboss tropes that range from entrenched women in multi-level marketing programs to groups. chatty Bible study and all kinds of Karens. In honor of pride, Girlboss TODAY has set his sights on rainbow capitalism in his latest installment with Lockhart's host character proudly announcing, "I love LGBT people now because I realized I can make money with them!"
With performances by Ashnikko, Dorian Electra, Alex Chapman, Mood Killer, Ravenna Golden and appearances by "Millie Bobby Brown" and "Melania Trump," the two-and-a-half-hour stream unfolds like a queer surreal episode of Joel Osteen. , although one that ends with a full cyberrave. The stream also featured the premiere of Lockhart's own cover of Katy Perry's "Firework," turning the wellness pop hit into a gnarled work of hyperpop gabber death metal. The accompanying cover visual shows Lockhart's boss character slapping rainbow flag stickers on Chick-Fil-A bags and kissing Pride, before going through a crisis of wine and burning a rainbow flag on July 1st.
"I think that's inherently a GOOD thing because we as queer and trans [people] we've been fighting for so long for equal treatment and the opportunity to make money being who we are, but I think the problem is these straight cisgender businesses are sporting a rainbow logo for June, then go away when the real problem of hiring, giving or uplifting gay people comes back the other 11 months, "Lockhart said, before saying they specifically picked Chick-Fil-A because of the story. of the company when it comes to donating to anti-LGBTQ + groups. Lockhart even ran his own satirical ads claiming that "in fact, as a business, we are no longer homophobic and in fact Dan Cathy is a hairy pansexual."
"In the end, the people who watch Girlboss TODAY and interacting with the content are almost entirely queer, trans, non-binary and find it therapeutic to see their favorite artists perform scenes of Puritan patron mothers, "Lockhart says. "Seeing so many others have a common experience growing up in these conservative environments is liberating."
Watch the cover of Chester Lockhart's "Firework" below, and watch the Pride edition of Girlboss TODAY, here.
From your Articles site
Related articles on the web