Column: Sometimes we just can't say 'no' | Chroniclers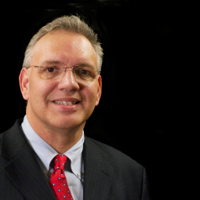 When I introduced myself, she gave me a surprised look.
After a long pause, she said, "You know that crystal glove that Michael Jackson wore?" It was made by our company. So men sometimes use our products.
I can see it now, me walking on the moon in the newsroom wearing a glove adorned with crystal jewelry and hissing "Billy Jean".
At this point, I put on my journalist cap and started asking questions. "How much money did you make last year doing this?" The queen bee stammered and said, "Well, I'm just not sure."
How much does your income depend on recruiting other people to sell? "Well, I just don't know what you mean."
Is this a multi-level marketing program? "I've never heard of this term before."
And then Queen Bee said to do a drawing for a door prize. My wife, God bless her, said, "We're not drawing for the occasion of having another party, are we?" A look of despondency crosses the queen bee's face and she says, "Uh, no."
At this point, I walk over to Dollar General, phone in hand and ask questions as I walk down the cough medicine aisle. My investigations must have been too proven because soon it closed the party. I signed.
As soon as I hung up my wife bought another piece of jewelry. I asked why and she said, "Well, we expected that. "
Scott Reeder is a longtime Statehouse reporter. He lives in the Springfield area and can be contacted at [email protected]