Conservative leadership candidates should beware of the nonsense found in 'common sense' economics – John McLaren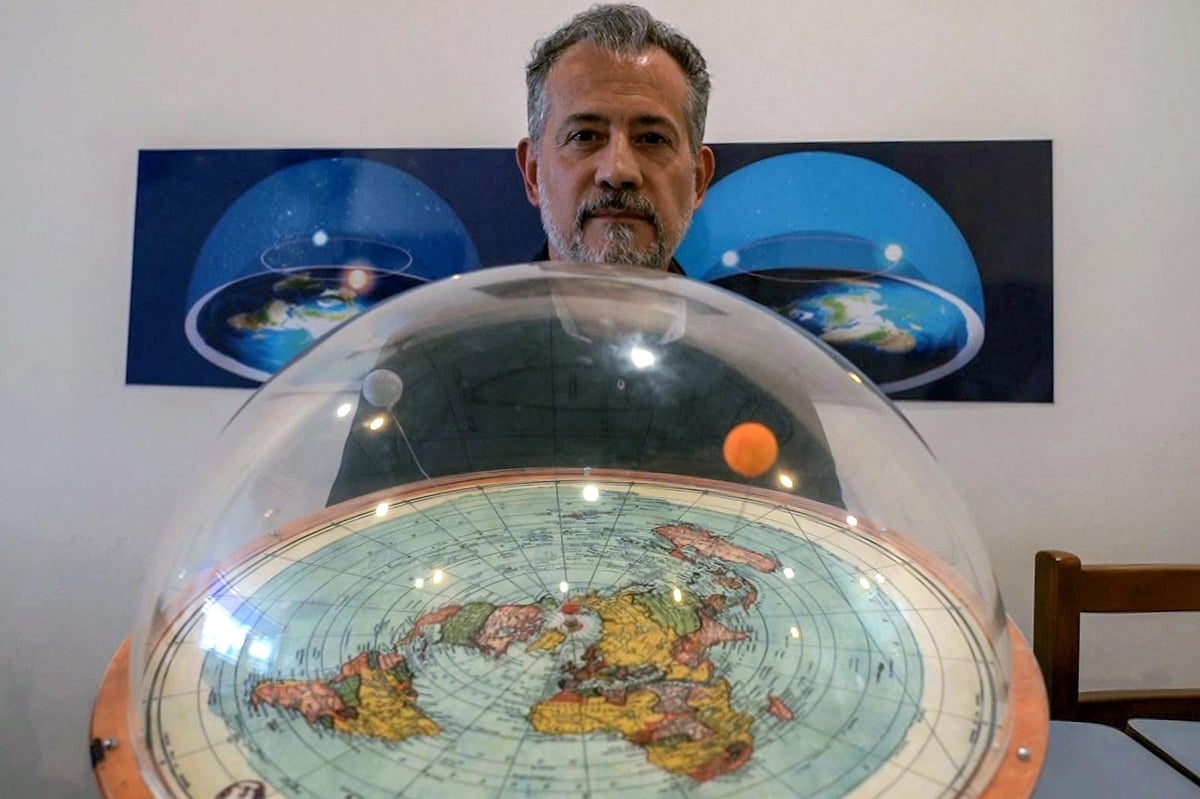 The Earth is not flat, even if it seems to be from certain points of view (Photo: Florence Goisnard/AFP via Getty Images)
Take taxes. Liz Truss will cut corporate tax because it "makes sense" that it will increase the rate of growth and generate more tax revenue.
Unfortunately, the evidence – and it was enough to persuade Rishi Sunak when he was Chancellor of the Exchequer – suggests otherwise, which helps explain why he instead imposed steep corporate tax hikes.
Where it can get more difficult and confusing is when, as with the last interest rate hike, pundits take directly opposing views.
Writing in the latest economic outlook from the National Institute for Economic and Social Research (NIESR), former Monetary Policy Committee (MPC) member Andrew Sentance blames the Bank of England for a "serious failure of monetary policy by not raising interest rates last year and continuing to be on a 'slow and heavy ride' now, which means 'the negative impact on the economy will be much harsher.'
Another former MPC member, Danny Blanchflower, reportedly cut interest rates rather than raising them. He asserts that "inflation is not a big problem, inflation will disappear… The concern is that they will have deflation". This view seems to be confirmed by the fact that the Bank of England's own forecast calls for inflation to fall to 0.3% in 2025.
Both are recognized experts, both have reasonable arguments but it's a bit infuriating for the average bettor or politician.
There are several reasons for this lack of consensus among experts. First, most economic questions are open to very different interpretations, based on alternative readings of the past and alternative expectations for the future.
Read more
Read more
Conservative Leadership and Scottish Independence: A New Economic Report Falls…
Second, we are going through a particularly difficult time in interpreting economic trends. Not only do we have the imponderables of the war in Ukraine and the ongoing fallout from Brexit, but we also have behavioral changes from Covid to consider.
Let's take three examples. Firstly, will those who have left the labor market during the lockdown – mainly older people who have decided to retire early – now be tempted to return to help pay for the higher cost of living or will they s stick to their new way of life?
Second, will wealthier households continue to spend their forced Covid savings or will they hoard them as a shield against future price hikes?
Third, will companies accept a reduction in profits in order to maintain sales or will they protect them by raising prices to fully offset their higher costs?
We don't know the answers to any of these questions. They all depend on the behavior of consumers, producers and political leaders, and at present we have little information to guide us on the choices that will ultimately be made. On the political level, it is a question of being attentive to changes in behavior and of responding to them with agility.
Which brings us to the thorny question of what to do about the very high energy prices that households will face this winter.
Here things are a little clearer, thanks to expert analysis. Changes to income tax and national insurance, as promoted by Team Truss, will be less effective in helping to protect poorer households than more targeted payments, as supported by Team Sunak.
This point has been raised by various think tanks and last week the International Monetary Fund (IMF) also came out strongly in favor of targeted support (or "handouts" as Team Truss would reject).
Meanwhile, the IMF says the rest of society needs to adjust to market reality and rising prices for some time to come. They also point to the positive incentives stemming from high energy prices to adopt more environmentally friendly and efficient practices.
These may be economically sound policies, but they are also politically difficult to implement, as it means that the majority of households – including most members of the Conservative Party – could get virtually no support and that all households will need to change their behavior to incorporate the likes of less car travel and lower home temperatures.
In a plea for a return to simple living, Liz Truss chastised the performance of the Treasury and the Bank of England in an interview with the Financial Times last weekend. From the Treasury, she remarks "there is a desire to complicate things" which she is "ready to assume" and she promises to review the mandate of the Bank of England.
The reality is that it is usually political considerations that lead to complicated and risk-averse policies. Treasury economists are hampered by various no-go areas when it comes to tax policy simplification or planning restrictions. Meanwhile, around the world, the move to independent central banks has been recognized as positive and stabilizing.
We are going through an incredibly difficult and highly unpredictable time. It's not the fault of the central banks, but they are on the front line of dealing with it, thankfully without having to pander to a small subset of the UK population.
Common sense can get you this far, expert analysis is not omniscient, but it tends to point towards good policy decisions and, just as importantly, away from bad ones.
As Donald Dewar used to say after the economic briefings, "it's all very complicated, isn't it?" Alas, it is.
John McLaren is a political economist who has worked at the Treasury, the Scottish Office and for various economic think tanks.