e& extends its strategic partnership with MoneyGram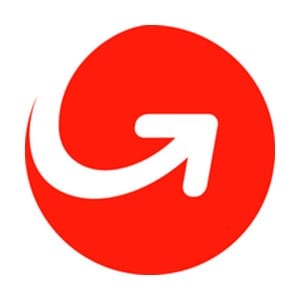 By Leandra Monteiro
Today
Cross-border payments
E
Electronic money
e& (formerly known as Etisalat Group), a leading global technology and investment conglomerate, and MoneyGram International, a global leader in the evolution of peer-to-peer (P2P) digital payments, announced the expansion of their strategic partnership enabling e&'s large and rapidly growing customer base of 160 million to send and receive money through mobile wallets across its footprint in near real-time.
In the United Arab Emirates, e& money, the FinTech arm of e& life, has partnered with MoneyGram for the international money transfer service. This agreement solidifies e&'s global aspirations in its other markets to provide customers with the most inclusive financial services, powered by a seamless experience.
Through the mobile wallet application, customers in electronic and international marketplaces can send and receive money worldwide quickly and effortlessly through the efficient transaction process offered by MoneyGram. The wallet-to-wallet proposition also amplifies a seamless digital financial experience, given rapidly changing customer payment behaviors and accelerated adoption of contactless payment solutions.
Mikhail Gerchuk, CEO, e&international said, "As more and more people around the world embrace digital financial services, we are constantly looking for new ways to offer our customers the best solutions and engage in value-added partnerships that provide quick and easy access to financial services. International money transfer is a crucial service that enables our customers through our imprint to send and receive money from their families, given the large expatriate population living in the markets where we operate. .
Through MoneyGram's vast network of mobile wallet, bank and card deposit account and point-of-sale operators, customers around the world can choose how to send and receive money based on their unique needs. The service is live in all of the UAE and in Afghanistan, Egypt, Pakistan, Saudi Arabia and several other international e& markets in Africa to be launched in the coming months.
Khalifa Al Shamsi, CEO, e&life, said, "We have always sought to revolutionize the customer experience through innovative solutions that help meet the financial needs of our customers. The strategic partnership with MoneyGram has allowed us to continue to build this strong foundation for growth, adding to the suite of financial products and services that enhance and add value to our customers' lives. We will continue to work with MoneyGram and its vast network for the benefit of e&money subscribers while meeting the growing demand for a financial app super market.
"Following our strategy of investing in our digital network which now spans over 100 countries, we are seeing increased demand for access to our global platform. As more digital partners seek to integrate our core fintech capabilities into their service offerings, we see significant growth opportunity to efficiently add transactions to our scalable platform," said Alex Holmes, chairman and CEO of MoneyGram. "Our collaborative relationship with e& has grown into one of our strongest and most successful digital partnerships. We are excited to continue to expand our relationship as your preferred partner for cross-border payments across of the 16 markets in which they operate.
Previous post
Galileo extends its payment risk platform with DataVisor
Read more