Edwin P. Kapsa, 75 | Obituary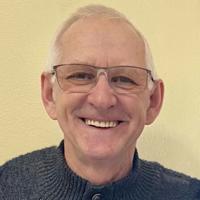 Edwin P. Kapsa, 75, of Whitewood, died March 22, 2022 at Monument Health in Rapid City following a fall.
Ed was born in Belle Fourche on June 16, 1946, to George and Florence (Snoozy) Kapsa. His family moved to Spearfish in 1951. Ed grew up on a dairy farm east of Spearfish and attended LAB school at Black Hills State Teacher's College. He graduated from Spearfish High School in 1964. He served in the National Guard for six years, partnered with his father raising mink, and began his construction career working as a mason for Northern Hills Masonry. He married Kay Shaykett on October 20, 1973. They lived east of Spearfish where their two daughters Megan and Stephanie were born. He and his wife, Kay, started Kapsa Construction in 1975, a career that spanned almost 50 years. Ed also owned a large farrowing to finishing hog operation and a multi-level marketing business which he ran congruently with the construction business for several years. In 1986 he moved his family to Monument, Colorado where they lived and built homes for 17 years. They returned to the Whitewood area in 2002, where they currently reside. He continued to build custom homes in the Black Hills area until January 2022.
Ed was very fond of music and loved to paint. His appreciation of nature was evident in his landscape painting. He enjoyed working in his yard, planting fruit trees, fishing, woodworking, his family and his friends. He has never known a stranger. Her relationship with Christ was a very important part of her life.
He is survived by his wife Kay, his daughters Megan (Mark) Beard of Johnstown, Colorado, and Stephanie (Brett) Boyd of Keller, Texas; seven grandchildren Austin Beard, Allison Beard, Colton Morriss, Kayden Morriss, Corbin Morriss, Emma Boyd and Noah (Terryn) Boyd; his sisters Betty (Larry) Roberts, Georgia Roberts and Linda Kapsa; her stepfather Bud Shaykett; and several cousins, nieces and nephews.
He was predeceased by his parents George and Florence Kapsa; a sister Carol; and a nephew Kelly Roberts.
Ed's passion was to help others and to visit them about his Jesus. When the accident happened, he was doing what he loved the most, helping his friends. For this we are very grateful.
A memorial has been created for the benefit of the Whitewood Volunteer Fire Department and Ambulance Service.
A celebration of life will be held on Saturday 2 April 2022 at Believer's Fellowship, Sturgis at 10.30am.
To read all of today's stories, click here or call 642-2761 to subscribe to our e-edition or home delivery.