Einstein Bros. just launched a new breakfast – and it's not a bagel!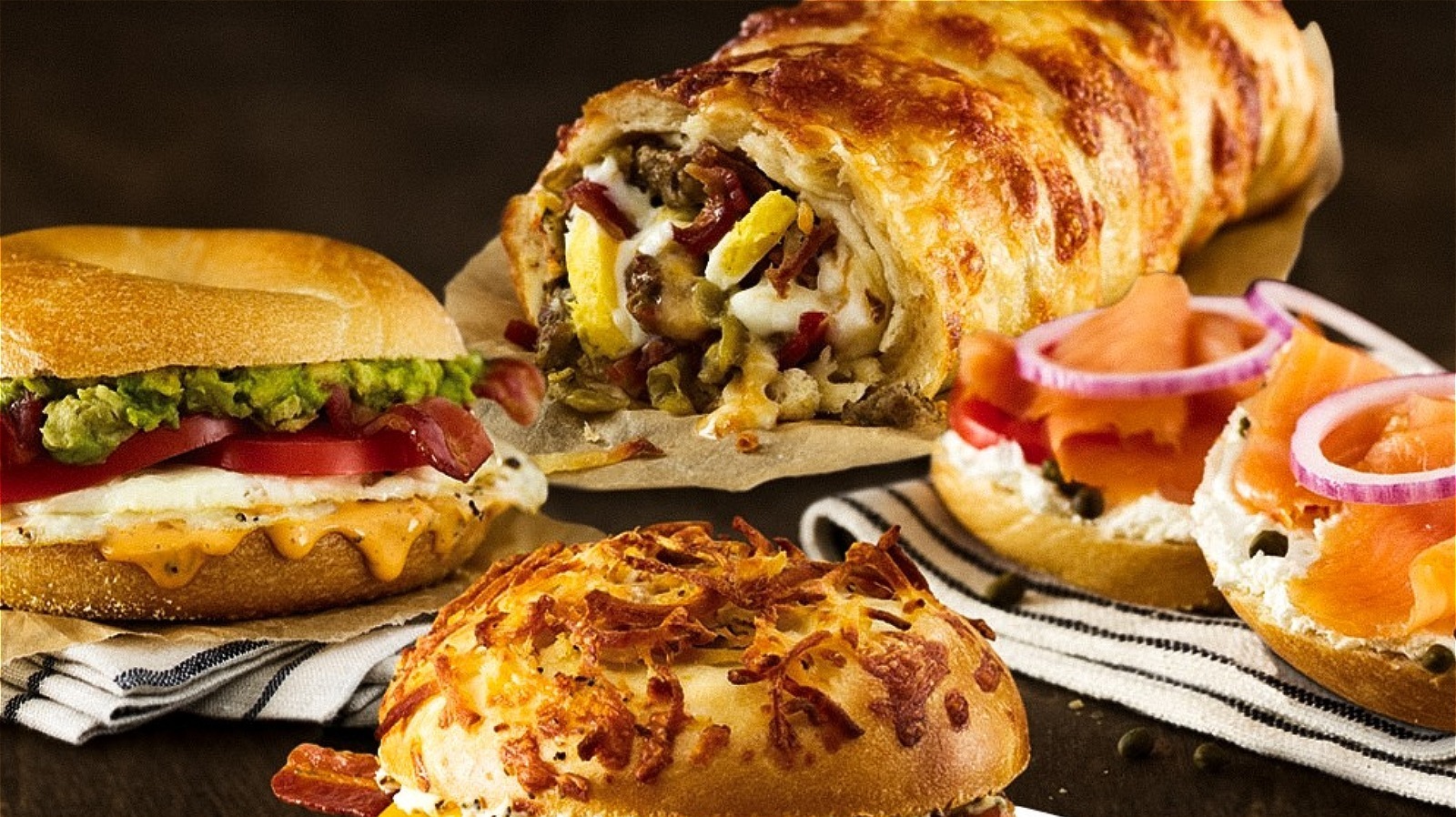 Since merging with Panera Bread last summer, Einstein Bros. has expanded its breakfast options with a range of new offerings, including a breakfast burrito. The chain's first breakfast burrito launched in January, and it just unveiled another one, which is the second breakfast burrito they've released in the year since the merger. So what is the difference between the two? The existing breakfast burrito, called the Big Breakfast Burrito, offers more of a traditional breakfast burrito experience, with classic ingredients like sausage, salsa, eggs, cheese and bacon all wrapped in a warm tortilla (via Einstein Bros. Bagels). The new breakfast burrito, on the other hand, brings an entirely different flavor to the table.
According to a press release, the new breakfast burrito option at Einstein Bros. highlights the smoky and spicy flavor of chorizo. The burrito also includes eggs and bacon for breakfast, but kicks it up a notch with cageless eggs and thick bacon. Crispy hash browns sweeten things up a bit, and it's all held together with a savory nutty blend of Asiago, Romano, and Parmesan cheeses. Don't forget the jalapeno salsa! The decidedly no-bagel deal will retail for around $6.99 and arrive in select locations on August 3 (via Einstein Bros).