family gets new Habitat home in Garner | New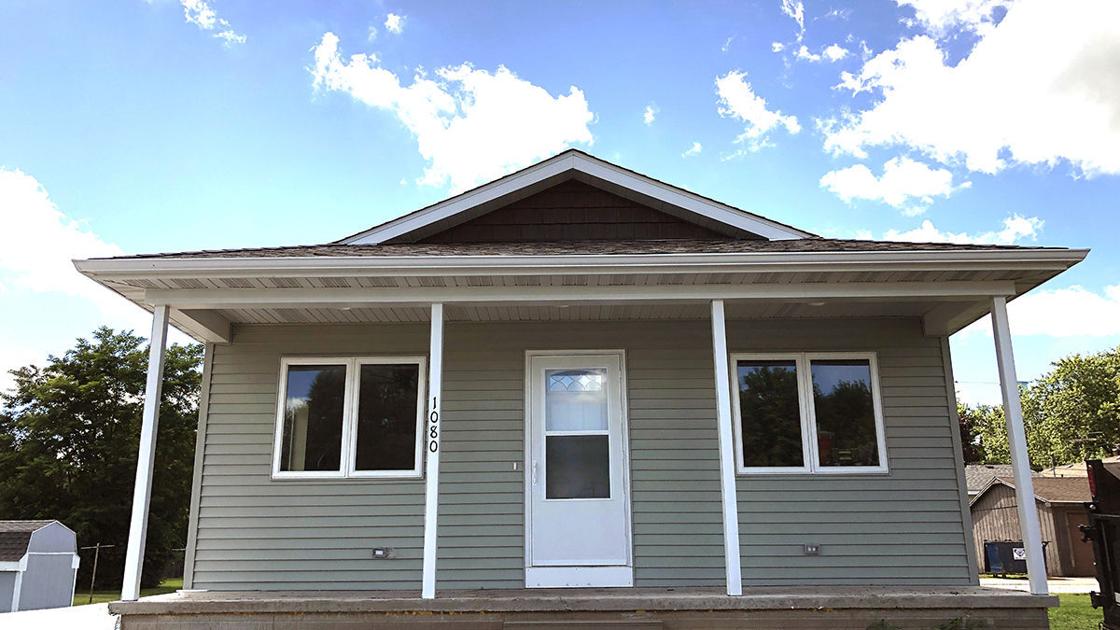 Habitat for Humanity in North Central Iowa celebrated the completion of its 51st Habitat home in northern Iowa, located at 1080 Grove Ave. to Garner.
A small outdoor gathering was held Thursday for friends and family of the new owner, Mara Bierbrodt-Gayken and her children, as well as Habitat's board of directors, key volunteers and staff. The guests toured the house in small groups and shared a blessing for the family.
This home was sponsored by sales generated in the ReStore, as well as donations from the Town of Garner, Winnebago Industries, Iowa Mold Tooling, Midwest Construction, Crown Point Builders and Grieman Construction.
"We are extremely proud that with the donations and buyers of ReStore we are able to sponsor another home," said Brian Lewerke, Director of ReStore.
The Bierbrodt-Gayken family have finished their "sweaty interest" hours to build the house, and they are delighted to be moving into the house at the beginning of August. Mara works as a job seeker at 43 North Iowa and has five children aged 5 to 14.
Habitat for Humanity serves local residents who need safe and affordable housing, but who cannot qualify for a traditional bank loan. Habitat raises the funds needed to build the houses, then grants low-interest loans to qualified applicants with affordable monthly payments typically spanning 30 to 35 years. Homes are mostly built by volunteers, as well as future owners, in order to keep the cost of purchase affordable for families. The low monthly payments that Habitat receives represent around 10% of its budget and are donated to the "Humanity Fund" to help build future houses.
Habitat ReStore sells new and lightly used home improvement items as well as items such as furniture, housewares, tools, appliances, sporting goods, exercise equipment and paint. Merchandise is donated by individuals and local businesses, and is available for purchase at discounted prices by the public at the ReStore location at 517 First St. NW in Mason City. The store is open Tuesday to Friday from 8:30 a.m. to 5:30 p.m. and Saturday from 9 a.m. to 4 p.m.
Habitat also has a home repair program and installs modular aluminum ramps throughout Habitat's service area in six counties. To inquire about volunteering, to donate, to request housing assistance, or for more information about Habitat for Humanity or the ReStore, call (641) 424-8978 or visit the website at www.habitatnci.org.
Habitat for Humanity is an ecumenical and Christian nonprofit housing ministry that uses volunteer work and donations to provide safe, decent, and affordable housing for families who otherwise could not get a bank loan. In addition to building new homes, the affiliate also operates a 'home repair' program for low income homeowners who need help maintaining or modifying their home as well as a modular ramp program to help. owners with disabled access to enter and leave their homes. Serving: Cerro Gordo, Franklin, Hancock, Winnebago, Worth and Wright counties. 517 First Street NW., Mason City, Iowa 50401, 641-424-8978, www.habitatnci.org