Frontiers Prize goes to Matthew Jackson for showing how social relations shape the economy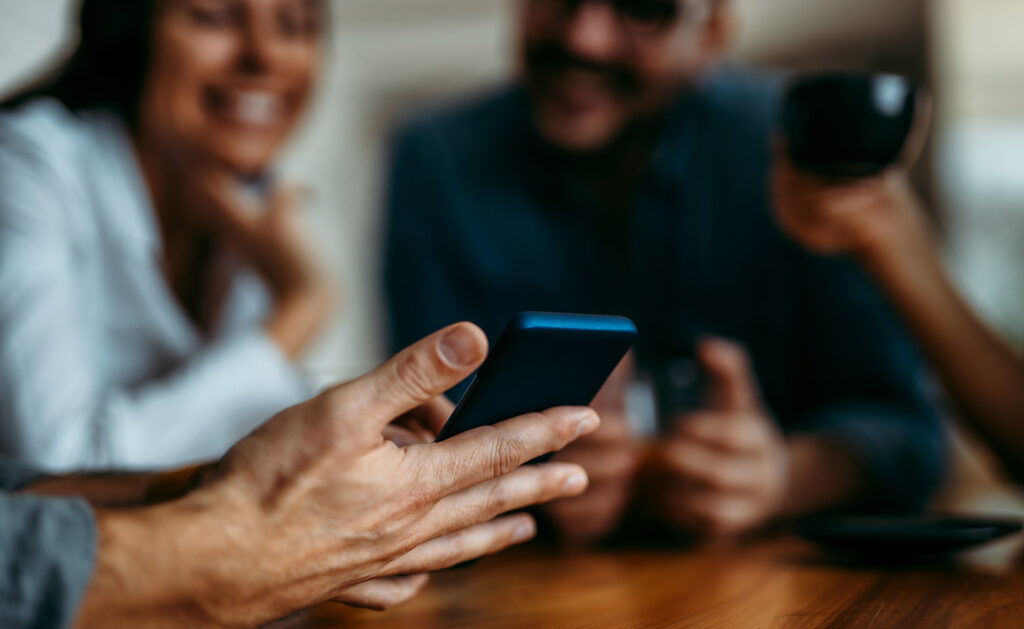 The jury points out that Professor Jackson – Professor of Economics at Stanford University– "distinguished the importance of networks to the economy more than 25 years ago", in work that "showed how to predict which networks will form based on the costs and benefits of link formation, and how these networks differ from optimal networks."
In 1996, Matthew Jackson and Asher Wolinsky published "A Strategic Model of Social and Economic Networks" in the Journal of Economic Theory, an article considered today as the launching pad for all subsequent literature on the social network approach or theory in economic analysis. The authors define a network as a set of agents (not only people, but also companies, institutions and markets) connected by links, and establish what characteristics these networks must have to be effective, insofar as their component the agents are satisfied and the network remains stable.
This approach applies today to many topical economic areas: in the analysis and monitoring of the COVID-19 pandemic, in global supply chains, in financial crises, in the polarization of beliefs, and even in wars, such as Russia's invasion of Ukraine. "Professor Jackson developed a theoretical framework for network analysis in economics, but not just as an abstract exercise, he advanced the field in all possible areas, including experimental work," says Manuel Arellano, Secretary of the committee and professor of economics at the Centre. of Monetary and Financial Studies (CEMFI) of the Banco de España.
"Networks permeate everything an economist studies" Jackson adds. "Yet we didn't have real network models until quite recently, so we worked on building the first basic models, also introducing the idea of ​​networks and how they work in economic analysis. ."
In case of war, for example, Professor Jackson's research, co-authored with Stephen Nei and published in PNAS in 2015, showed how throughout history as economies have become "intertwined", countries have had less incentive to declare war. The article concludes that there is a correlation between the decrease in the incidence of wars and the increase in the number of alliances between countries, posing the growth of world trade as a possible explanatory factor.
In this context, countries have "more modern instruments", in his words, "to dissuade countries from prolonging a conflict", such as the one currently unfolding in Eastern Europe with Russia's invasion of Ukraine. "Currently," he explains, "the types of sanctions imposed on Russia and Belarus severing some of their financial ties and banking opportunities, and severing social ties where their population can move in and out of the country, these things can have a huge impact.
As a pressure lever, this could not work if there were not such intense commercial exchanges between the countries: "Without a doubt, the fact that there is now a dense network of international exchanges and that Russia is part of the world economy offers hope for a solution to the conflict. If we had none of these instruments, we would have no choice but to intervene militarily.
","location":"bottom","categoria_onetrust":"C0002″},{"script":"Google Tag Manager – 1/2″,"codigo":"rnrnrn","location":"head","categoria_onetrust":"C0002″},{"script":"Google Tag Manager – 2/2″,"codigo":"rnrn","location":"body","categoria_onetrust":"C0002″},{"script":"AddThis","codigo":"rnrn rn ","location" :"bottom","categoria_onetrust":"C0004″},{"script":"pixelES","codigo":"","location":"head","categoria_onetrust":"C0004″},{"script ":"pixelCO","codigo":"rnrnrnrnrnrnrnrnrnrnrnrnrn rn rn","location":"head","categoria_onetrust":"C0004″},{"script":"pixelPE","codigo":" rn rnrnrnrnrnrnrnrnrnrn rn rnrn","location":"head","categoria_onetrust":"C0004″},{"script":"pixelAR","codigo":"rnrnrnrnrnrnrnrnrnrn rn ","location":"head","categoria_onetrust":"C0004″},{"script":"pixelMX","codigo":"","location":"head" ,"categoria_onetrust":"C0004″},{"script":"pixelFacebookGlobal","codigo":"rnrnrnrn","location":"head","categoria_onetrust":"C0004″}]; /* ]]> */