FTSE soars, Wickes' margin outperformance leads to further upgrades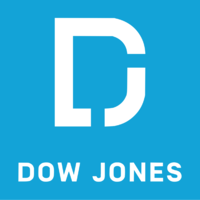 Wickes margin outperformance leads to further upgrades
Wickes' update highlights its operational and supply chain agility, in what has been a challenging industry-wide environment, Liberum said. The UK home improvement retailer has raised its forecast for adjusted pre-tax profit for the full year to at least £ 83million, from a previous range of £ 67million to £ 75million , thanks to a better-than-expected margin as management succeeded in easing cost pressures. , says the brokerage. "We continue to view equities as far too cheap for the high quality growth, earnings momentum and strong cash generation on offer, with year-end net cash likely to exceed £ 160million," said Liberum, maintaining his buy rating for the action. and increasing its target price to 450 pence, from 420 pence. Shares are up 10% to 237.2 pence.
 
Companies News: 
Origo Auctions takes a stake in the molybdenum project in Mongolia
Origo Partners PLC announced on Friday that it was auctioning its 20% stake in Moly World Ltd.
—
i (x) Net Zero to list in London, raises £ 20million
i (x) Net Zero PLC on Friday announced plans to enter the London alternative investment market in late December, raising £ 20million ($ 26.6million) in a proposed placement.
—
Mind Gym achieved 1H pre-tax profit on higher revenues; appoints new CFO
Mind Gym PLC said on Friday it moved to pre-tax profit for the first half of fiscal 2022 as revenues returned to pre-pandemic levels, and that it had appointed Dominic Neary as its new financial director.
—
Nationwide Building Society appoints Debbie Crosbie as new CEO
The Nationwide Building Society announced on Friday that it has appointed Debbie Crosbie as its new executive director.
—
Ncondezi Energy sells green electricity in Mozambique for $ 1.3 million
Ncondezi Energy Ltd. announced on Friday that it had agreed to sell Mozambique Green Power to Green Energy SPV PLC for $ 1.3 million.
—
Downing Renewables & Infrastructure obtains two lines of credit
Downing Renewables & Infrastructure Trust PLC said on Friday it had secured two separate lines of credit through subsidiaries to fund acquisitions, refinance hydroelectric assets and meet capital expenditure requirements.
—
Shares of Swedish pharmaceutical company Sobi tumble after accession, Aurora withdraws nearly $ 8 billion takeover offer
Shares of Swedish company Orphan Biovitrium AB fell sharply on Friday after Advent International Corporation and Aurora Investment Pte Ltd withdrew their offer to acquire the Swedish drug maker for nearly $ 8 billion.
—
Octopus Renewables raises £ 73.9million for investments
Octopus Renewables Infrastructure Trust PLC said on Friday it had raised around 73.9 million pounds ($ 98.3 million) to invest in renewable energy assets and diversify its portfolio.
—
Cellular Products Record Larger Pre-Tax Loss for FY2021; Fall in shares
Shares of Cellular Goods PLC fell on Friday after it said its pre-tax loss for fiscal 2021 widened due to one-time costs.
—
As Shell resists breakup, rivals see opportunity for fallout
Royal Dutch Shell PLC strongly opposes Third Point LLC's call for a dismantling of the oil giant to retain and attract investors. But that does not prevent Eni SpA and other European energy conglomerates from targeting similar measures to increase shareholder returns.
—
Compass Pathways Appoints Michael Falvey as Chief Financial Officer
Compass Pathways PLC has announced that it has appointed Michael Falvey as Chief Financial Officer, succeeding Piers Morgan when he leaves the company, as previously announced, at the end of the year.
—
BHP Group PLC Update on Recommended Offer for Noront Resources
TIDMBHP
 
Market Talk: 
UK energy bills to rise by GBP 550 per year in April
1312 GMT – The average annual UK gas bill price could rise by GBP 350 in April and the average electricity bill by GBP 200, from current levels, warns the National Energy Action charity. The estimate is based on forecasts from Cornwall Insight, Baringa and EnergyShop.com, and takes into account the provider of last resort fee, increased social bond costs and changes in how the price cap is. calculated. The current cap on the price of the dual fuel bill for the six months ending March 31 is £ 1,277. "The cost of living in the UK is at its highest level in a decade with household energy bills being the main driver," said Adam Scorer, managing director of the NEA.
—
Deliveroo, Delivery Hero Shares impacted by potential EU labor law
12:42 GMT – Shares of Deliveroo PLC and Delivery Hero SE drop after Bloomberg announces independent runners at food delivery companies may be reclassified as employees, under potential new EU legislation European. These platforms, along with others such as Uber and Bolt Technology OU, could see their costs rise dramatically and their profits decline if the draft proposal to improve the rights of millions of workers in the "gig economy" in the EU was moving forward. Shares of Delivery Hero are down 2% to 105.25 euros, while shares of Deliveroo in London are down 5.6% to 248.00 pence.
—
Omicron's trip to European bank stocks is an opportunity, says Jefferies
12:24 GMT – European bank stocks have underperformed on the Omicron news and analysts at Jefferies see this as an opportunity. Several factors should support their performance this time around compared to previous pandemic shocks: thanks to vaccines and sector adaptation, economic activity should be less affected by the restrictions and high inflation rates could lead to an increase. interest rates, a boon for the banks. Plus, most lenders have high buffers to protect them from credit loss. Their capital ratios are also higher than pre-pandemic levels and regulators are unlikely to restrict payments, Jefferies said. Its top picks are UBS, SocGen, UniCredit, and Barclays. If Omicron ends up threatening the economic recovery, the Nordic banks, Crédit Agricole and UBS seem the most resilient, he said.
Contact: London NewsPlus, Dow Jones Newswires; Write to Sarka Halas at [email protected]
(END) Dow Jones Newswires
December 03, 2021 09:16 ET (14:16 GMT)
Copyright (c) 2021 Dow Jones & Company, Inc.