Indonesia's $20bn climate deal needs eye on debt: experts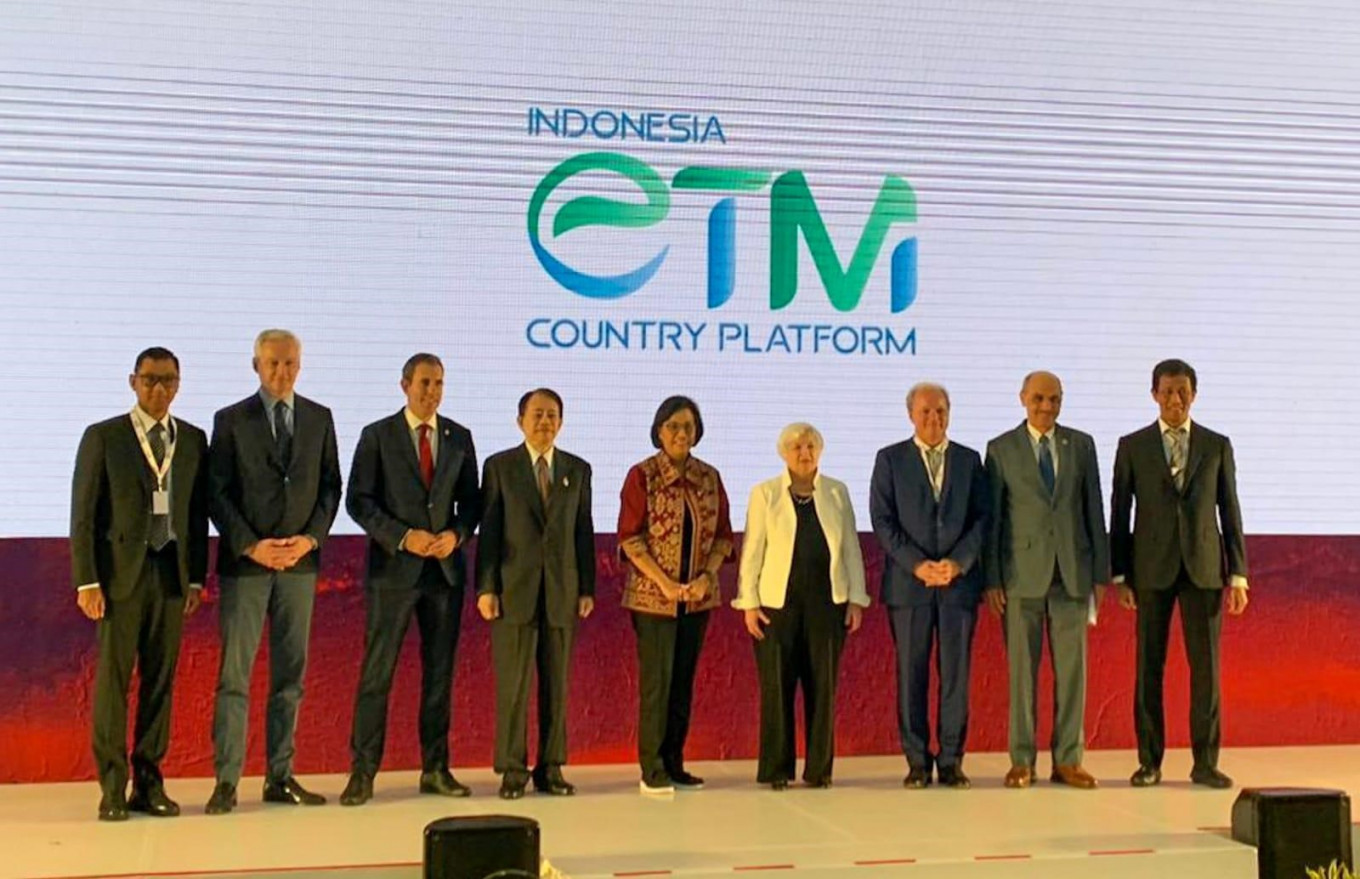 November 21, 2022
JAKARTA – A recently announced international climate finance deal will kick-start Indonesia's efforts to wean itself off coal-fired power plants, though the country should manage its debts and the program carefully, experts said.
A coalition of wealthy countries will mobilize $20 billion in grants and concessional loans over three to five years to help Indonesia shut down coal-fired power plants and bring forward the date of peak emissions by seven years. sector until 2030.
The funding commitment, known as the Just Energy Transition Partnership (JETP), cuts the $600 billion Indonesia will need to phase out coal power in favor of renewables.
Putra Adhiguna, an energy economist at the Institute of Energy Economics and Financial Analysis (IEEFA), said the country needs to ensure that funds are used prudently for the early retirement of power plants. coal and new investments in renewable energies.
The country should also consider its current debt burden, especially given the number of past infrastructure investment projects with "less than stellar results".
"Expanding the Indonesian energy sector to meet future demand will require financing. Thus, the availability of concessional loans should be appreciated, but we need to know the details and terms of the financing," he told the Jakarta Post on Wednesday.
Putra added that information on the share of concessional loans, grants and commercial loans in the total $20 billion package has yet to be disclosed to the public.
"All stakeholders need to ensure that the process is well governed, as many eyes are watching the Indonesian JETP model and its promise to be replicated in other countries," he said.
Indonesia has huge financing needs for energy transition and development, but the country also has a low appetite for debt. It has a relatively low debt ratio of 42.71% of gross domestic product (GDP), the fourth lowest among G20 countries, according to data from the International Monetary Fund (IMF).
Andri Prasetiyo, a researcher at Trend Asia, said he feared much of the deal would consist of loans that would deepen Indonesia's indebtedness, rather than grants and conditional funding. more favorable. He went on to say that the country would need major help to correct current policies that make it difficult to add more renewable energy to the grid.
Over the next three to six months, Indonesia, the United States, and other partners aim to finalize the details of the plan, including identifying policy changes Indonesia will need to make as well as establishing of the financing structure.
"It won't be easy at all, and everything will depend on the details," Andri said on November 16.
Meanwhile, Trend Asia program director Ahmad Ashov Birry is concerned about the lack of criteria for early retirement from coal-fired power plants. This could lead to overcompensation, he said, citing the example of the early retirement agreement at the 660-megawatt Cirebon 1 power plant, worth $250-300 million.
"How to do [stakeholders] Calculate it [refinancing costs]? Do they consider [the fact that] Will the value of the asset decrease over time? he said during a webinar hosted by the Center of Economics and Law Studies (CELIOS) think tank on Thursday. "[Relevant parties] must not leave [the funding] go to power plants that don't quite fit the criteria.
Coordinating Minister for Maritime Affairs and Investment Luhut Binsar Panjaitan previously said Indonesia would only accept JETP if the proposed tariffs were as low as those in developed markets. "If it's the same as emerging markets,
so what good is it for us? he said during the Bloomberg CEO Forum in Bali, which aired live Nov. 11.
Public and private funding should be welcome to enable Indonesia's transition to cleaner energy, said Elrika Hamdi, energy analyst at IEEFA.
"Any debt risks becoming a debt trap, but that does not mean [Indonesia] must avoid going into debt [altogether]", she told the Post on Wednesday. "The biggest challenge [for stakeholders] ensures that transparency, accountability and political commitment will coexist consistently over the long term.
Rising global borrowing costs are eating into the finances of some of the countries most vulnerable to climate change, just as they need the money the most to fight the effects of global warming.
It's a confluence of events that risks pushing developing countries into a 'debt trap', according to Pakistani Prime Minister Shehbaz Sharif, speaking at the 27th UN Climate Change Conference (COP27) in Egypt on 8 November.
Countries that borrowed heavily when interest rates were low are now struggling to finance projects that would make them more resilient to extreme weather conditions, leaving them vulnerable to even higher borrowing costs in the future.
Leaders of the nations most vulnerable to climate change have long argued that countries that contribute the bulk of emissions should foot the bill for mitigation and adaptation, but wealthy nations have consistently failed in their promise to deliver. $100 billion in annual climate finance to developing countries. world.