Korean conglomerates tap into bio and healthcare for future growth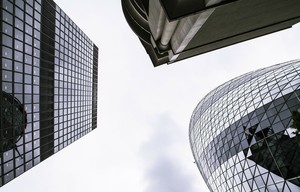 Korean conglomerates, including retail giant Lotte Group and shipbuilding giant Hyundai Heavy Industries, have picked the biotech and healthcare industries as their future growth engines.
The industry's focus is on how their commercial expansion with huge funding power will affect the organic and health market.
On Wednesday, the Korea Biotech Industry Organization (Korea BIO) released a report on conglomerates' plans to enter the biotech industry, seen at their shareholder meetings in 2022.
According to the report, Lotte Group and Hyundai Heavy Industries have officially announced that they will launch the biotech and healthcare business during general shareholder meetings. However, SK Chemicals said it would go beyond manufacturing synthetic drugs and exploit biological drugs.
At Friday's shareholder meeting last week, Lotte Corp. CEO Lee Dong-woo said the company would invest directly in the biotech and healthcare sectors.
In August last year, the company set up the new growth team 2 and the new growth team 3 under the innovation leadership of ESG management to push the task forward.
Lotte Corp. plans to spend 70 billion won ($57.5 million) to establish Lotte Healthcare and create a platform to provide solutions for all areas of health management, including diagnosis and prescription.
For the biotech activity, the company seeks to create synergies with an outside company. Lotte Group considered acquiring a stake in Enzychem Lifesciences in 2021 but did not sign an agreement.
On Monday, Hyundai Heavy Industries Holdings (HHI Holdings) changed its name to HD Hyundai at the shareholders' meeting. They unveiled a plan to nurture four future growth areas, including healthcare, and support new subsidiary businesses like organic white.
In 2021, HHI Holdings established a subsidiary, AMC (Asan Medical Center) Bio, to develop new drugs. Additionally, the company acquired Mediplus Solution, a mobile healthcare company. Additionally, together with Mirae Asset Group, HHI Holdings established a 34 billion won fund to support startups in digital health and biotechnology.
SK Chemicals, which operates the synthetic drugs business, announced its future business and management plans on March 25.
In the public disclosure, the company said it would spend 600 billion won or more in the pharmaceutical and bio business to achieve a sales target of 1 trillion won in the pharmaceutical and bio business.
The company's entry into the new biological field will include gene editing, gene therapy, target protein degradation and cell therapy.
SK Chemicals' other major strategies include developing new drugs through open innovation, developing a new drug discovery platform using AI, investing in promising companies, and securing pipelines.