NXIVM cult leader Keith Raniere used some of the same manipulation tactics that 1950s cult leaders used, says cult deprogrammer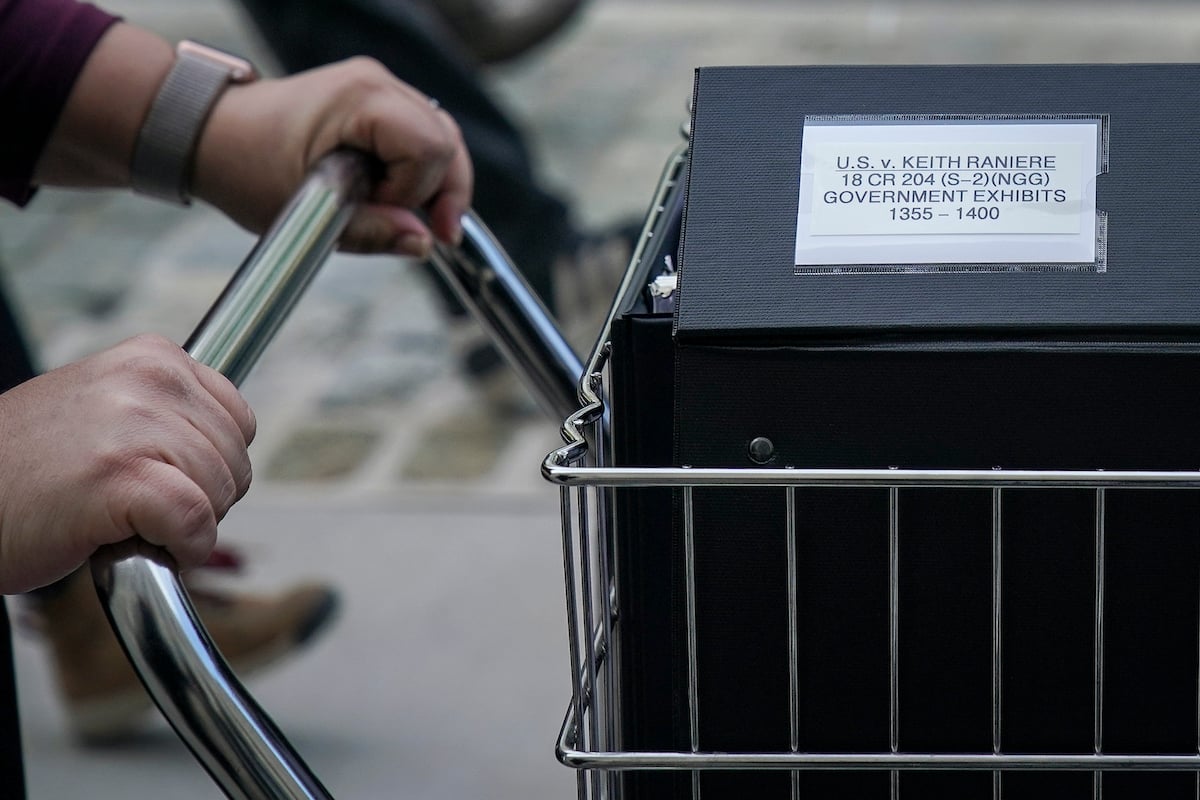 In recent years, the world has been shocked to learn of a group called NXIVM, a cult involving sex slaves. However, it was more than just a crime story. The victims of the cult leaders have been truly wronged, to the point of being literally branded with a hot iron. Although the cult's structure and secrets were new, the strategies they used to win over their followers were not. According to an expert, they have been used for generations.
Who is Keith Raniere and what is NXIVM?
According to Insider, NXIVM was originally billed as a multi-level marketing company that provided self-help instructions. The organization was founded in 1998 by Keith Raniere and Nancy Salzman. Over the next two decades, the group offered classes to approximately 18,000 people, some of whom paid as much as $7,500 per session. But in 2012, experts started accusing NXIVM of being a cult.
It emerged that within the organization was another secret group led by Raniere. This group was known as Dominus Obsequious Sororium, which in Latin means "lord over obedient companions". In this inner circle he was known as "Vanguard" and he was served by a collection of women who attended to his every need, including his sexual desires.
As details began to emerge, the picture became more ominous. Women who had left NXIVM revealed that the secret internal organization was made up of groups of sex slaves. Each group was controlled by a "master". The women involved were required to provide compromising information, which would serve as blackmail against them if they ever tried to leave. These "slaves" were even branded with a badge that included Raniere's initials.
"The game does not change"
In a YouTube video for Vanity Fair, a cult deprogrammer named Rick Alan Ross talked about some of these techniques. To illustrate, he used excerpts from the film The masterabout L. Ron Hubbard and how he started Scientology.
He explained that people have the right to believe whatever they want, but once they use their beliefs as the basis for asking for something, be it time, money or devotion, people people should beware.
There are certain manipulative behaviors to watch out for. Does the person answer your questions or avoid them? Are they acting belligerently? Are they trying to get you off the topic of your questions?
Ross pointed out that the techniques used by Hubbard in the 1950s are the same techniques used by Raniere only a few years ago. "The names of the leaders change, but the game does not change." NXIVM may seem like a shockingly modern cult, but Raniere's methods of control aren't new.
Reinere's charisma couldn't save him
In 2018, the group's secrets could no longer be hidden. Raniere was arrested and charged with a number of crimes, including sex trafficking. As new facts come to light, the charges have multiplied to include sexual exploitation of a child, racketeering and extortion.
CNBC reports that several prominent figures involved with NXIVM, including actor Allison Mack, have also been charged with crimes. Raniere was found guilty of all charges against him and he was sentenced to 120 years in prison.
Those involved in the inner circle were not unintelligent and many of them had already reached impressive levels of success. So how did they come to join such a twisted plan? According to a lawyer who works with victims of multilevel marketing scams, Raniere used skills often used to manipulate people.
"They use a number of techniques to get people to let their guard down and stop thinking critically, not treating it as a business, but as a way to achieve their dreams," he explained.
RELATED: 'Escaping the NXIVM Cult': Catherine Oxenberg Says Lifetime Movie Isn't Her Daughter's Story