Promotion of 'Dogecoin pyramid scheme' lands Elon Musk in $258 billion lawsuit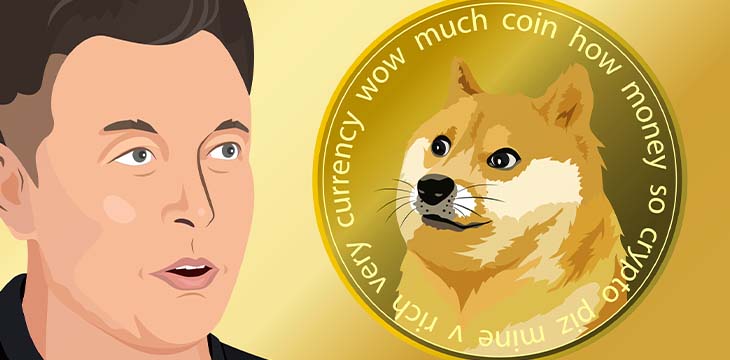 Elon Musk's tweets promoting Dogecoin could land him in trouble, with the Tesla boss now facing a class action lawsuit for allegedly participating in and promoting a pyramid scheme. A US investor claims Musk was instrumental in attracting investors to Dogecoin, which then plummeted and investors lost billions of dollars.
Musk has been a fan of digital assets for several years now. Initially, he was a BTC maxi, but like many usually do, he discovered that BTC could not be used as currency due to its high fees, slow transactions, and carbon footprint.
It was then that he jumped ship and started promoting Dogecoin. The DOGE community was thrilled that the richest man in the world was supporting their project, so much so that Musk at one point named himself CEO of Dogecoin (although the title doesn't mean much because the project is decentralized).
Musk's support for DOGE has seen him try to push digital currency as a payment method for Tesla merchandise in 2021; this year, the EV maker even tried to integrate DOGE payments for its cars.
All that antics might finally catch up with Musk. Keith Johnson, an American investor who filed the lawsuit on his own and other DOGE investors' behalf, accuses Musk of being one of the main reasons millions of investors bought Dogecoin. In his lawsuit, filed in the Southern District of New York, Johnson argued that Musk's actions amounted to a pump-and-dump scheme.
"Each statement and endorsement by the defendants on social media regarding Dogecoin knowingly caused millions of people to spend billions of dollars buying into the Dogecoin Crypto Pyramid Scheme," the complaint states.
"Defendants falsely and misleadingly claim that Dogecoin is a legitimate investment when it has no value…Musk used his pedestal as the richest man in the world to exploit and manipulate the Dogecoin pyramid scheme for profit, exposure and amusement," he added.
The class action lawsuit aims to include everyone who has lost money on Dogecoin since 2019, when Musk started promoting the project.
Johnson seeks $86 billion in damages and another $172 billion in treble damages. Additionally, he wants to prevent Musk and his companies from promoting Dogecoin again and wants the court to declare DOGE trading to be gambling under federal and New York State law.
Although a coin created to poke fun at Bitcoin nearly a decade ago, Dogecoin rose in value after being endorsed by Musk and several other celebrities in 2021. At one point given, the coin reached a market cap of $89. billion, making it one of the top five most valuable digital assets. And this despite no real-world use cases, no projects or applications built on it, and no discernible development.
Watch: The BSV Global Blockchain Convention panel, The future of digital asset trading and investing
New to Bitcoin? Discover CoinGeek bitcoin for beginners section, the ultimate resource guide to learn about bitcoin – as originally envisioned by Satoshi Nakamoto – and blockchain.