Toothless guard dogs and fanged cartels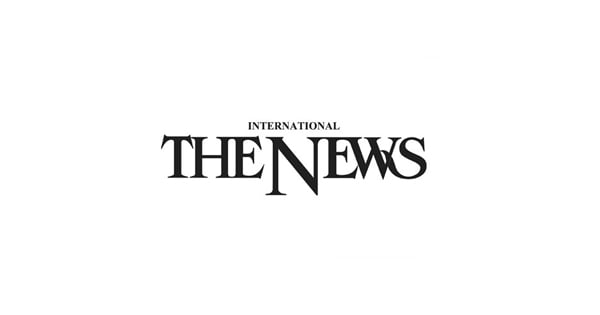 LAHORE: We need to differentiate the growth that a business achieves by raising prices or selling more products at the same price through increased productivity.
Productivity is the major problem in Pakistan. Budget documents still ignore this aspect of our economy. Productivity is a measure of economic performance that indicates the efficiency with which inputs are converted into outputs. We have low productivity in the production of electricity, in its use by our industry and in the general output of our workers in different industries. We mainly observe cost inflation in our country.
Prices increase if input costs increase. In these situations, the most efficient producers have the upper hand. If demand is weak, they lead their competitors by keeping their prices slightly lower than the costs of competitors. If demand is high, they follow market rates and make more profit than their inefficient colleagues in this trade.
It is unfortunate that the culture of inefficiency continues to thrive in Pakistan because the state comes up with subsidies to bail out inefficient ones or industry associations form cartels to ensure that the minimum tariffs for the items they produce are sufficient. high to ensure the survival of the most inefficient. Either way, efficient growers have a field day because they earn much higher profits than their inefficient counterparts. They encourage cartels as well as demand for subsidies as this increases their wealth. Whenever the state withdraws subsidies, the inefficient collapses while the efficient enjoys a monopoly.
The same thing happens if a cartel is broken or destroyed by antitrust authorities. However, these two things rarely happen because the system helps both productive and low-productivity businesses. Efficient producers accumulate wealth both by maintaining cartel prices and increasing their productivity.
The difference is that successful businesses continue to grow stronger. They build up reserves and regularly invest in technology to increase the productivity gap with inefficient firms. Since the most inefficient barely survive on subsidies or cartel prices, they lack the capital to perform technology upgrades. We have seen in recent decades that some trading houses have extended their activities from their core business of textiles to cement, sugar, electricity, dairy products, banking, real estate and shopping centers. commercial. These companies are the biggest exporters and capture the lion's share of the domestic markets.
Lethargic producers are slowly dying. There is a limit of inefficiency that a market can absorb. We have seen over 100 spinning mills closed over a seven-year period because even subsidies could not cover their inefficiencies.
At the same time, we have seen around fifty wealthy textile families doubling their capacities. Due to continued government subsidies, they simultaneously operate their low-tech factories and highly efficient units. They have significantly increased their presence in the domestic market by opening hundreds of retail outlets.
At the same time, they were extremely careful when investing in other areas. Their cement plants are state-of-the-art units producing the raw material at competitive prices on a global scale. The few sweets they operate are much more efficient than the majority of sweets operated by political families. They established advanced dairy farms; the malls they own are the best in the country and draw large crowds.
In the electricity sector, they managed to establish factories on state buyback guarantees with a large profit on the investment. They operate the most efficient banks in the country. The way things turn out is not far off when the bulk of the wealth would be concentrated among up to 30-50 conglomerates who know the benefit of efficient operations.
It is okay if these conglomerates operate ethically. They have become so strong that they can easily deny entry to new entrepreneurs in their fields. In textiles, they were caught off guard when small clothing exporters slowly established themselves in world markets and competed with them in this value-added sector. But investment in the cement and sugar sectors has been restricted. The lack of effective anti-monopoly policies encouraged them.
The Pakistan Competition Commission (CCP) seems powerless to eradicate the elitist culture from the Pakistani economy. Most of its decisions have not been approved by superior courts. Appeal cases against the CCP's rulings have been pending in superior courts for nearly a decade. CCP's human resources must have lost the enthusiasm to tackle antitrust behavior.