Who will buy flying cars? Startups and industry experts unveil the secret formula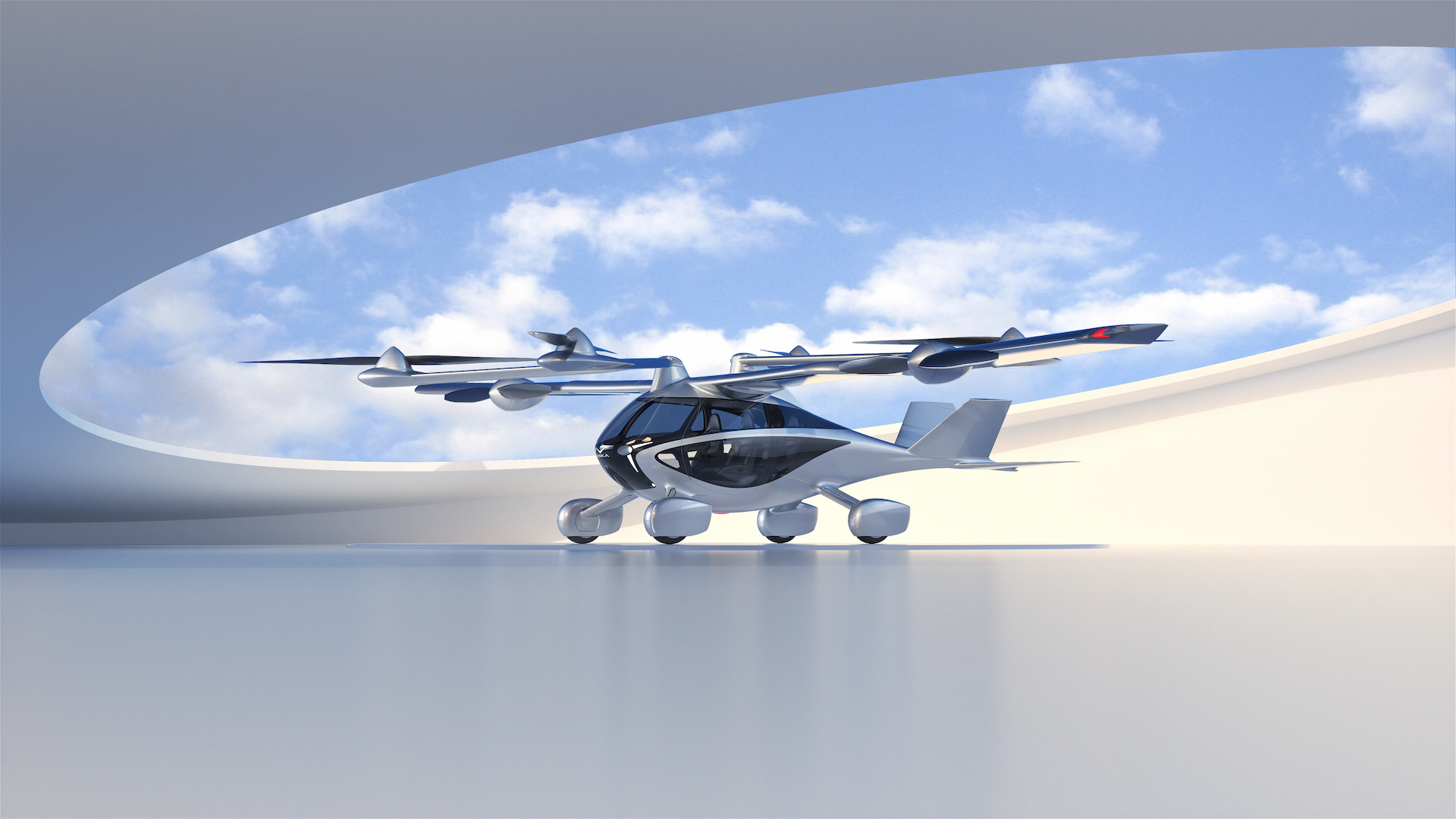 While many companies strive to be the first to bring flying vehicles to the mass market, they need to start with high-end buyers first. This is the nature of production and economies of scale. You start by putting a product on the market that is available for a few exclusive. As demand increases over time, you can make this product for less, which means you can sell it for less.
Before that happens, who is going to buy eVTOL (Electric Vertical Takeoff and Landing) vehicles? Who will be the first adopters?
Daniel Langer, CEO of luxury branding firm Equity and professor of luxury strategy at Pepperdine University, says he doesn't know who will be the first to adopt flying vehicle technology. For him, unlike luxury space travel, their market is a bit hazy.
"If such a vehicle requires extensive training to operate and maintain and so on, then I think part of the early adoption could be quite utilitarian," he said in an interview with News week. "But if these vehicles are going to be easy to use, say like a drone where a little bit of training allows almost anyone to use it, then I think the adaptation would be different."
Langer imagines that for its usefulness in quickly navigating large cities, it will appeal most to young, urban and affluent consumers. He likens it to a sports car owner who wants to show off the aesthetics of his purchase but appreciates what the model is capable of.
For ASKA, one of the many startups working on an eVTOL flying vehicle, co-founder and CEO Guy Kaplinski says the coming change places a special emphasis on educating young people about technology.
During a video conference tour of the showroom, Kaplinski showcased a number of educational tools and scale models of their eVTOL (a full-size production vehicle is still in production at a factory neighbor). The showroom has received walk-in tours and school trips over the past year.
"We have to make sure that future generations understand this because they are our customers," he said. News week. "The focus is really on the kids because they will be the majority customer in the future. Make them understand and trust this technology and understand safety."
The Los Altos, Calif.-Based company says their eVTOL will cost around $ 789,000 with an expected delivery date of 2026. However, their goal is to focus on what people can do now. They recently announced a "Founders Club," which gives enthusiastic early adopters the opportunity, as the company puts it, to "share ideas, learn about new technological innovations, and explore potential business opportunities in the world. the booming air mobility sector. "
This month, the company launched a service called On The Fly for those who aren't ready to become homeowners. Buyers have the option of entrusting their vehicles to a system similar to timeshare, where other consumers can buy time on them with a home delivery or a drive to collect it.
"In my experience, if you want to be successful in a luxury segment, you have to create extreme value," Langer said. "There is a very clear correlation between creating value and being seen as a relevant luxury purchase.
ASKA currently has less than 100 pre-orders. In interviews with some of these customers, the company asked them what value the new technology creates. The answers have varied, from the wishes of a private collector to a doctor who sees the utility of this type of rapid transport in the field of health. Others spoke of the freedom it gives them to live outside of a large urban area or travel to a vacation spot a few hours away.
According to Dr Martina Olbert, founder and CEO of luxury brand consultancy Meaning.Global, companies will need to look at the angle of personal freedom to be successful with product launches.
"I think marketing it specifically with this human desire and this desire for hypermobility, ultimate personal freedom, hyper-isolation and access to things when 'I want' is phenomenal," she said in a recent interview with News week. "If it takes off, this is the concept that will help it take off as something to buy that is desirable and ambitious."
Olbert says being able to bypass traffic hours in large urban areas will show consumers that you are offering them something that reinvents the buyer's sense of personal freedom. She said this approach is relatively new. The COVID-19 pandemic has changed the way consumers perceive what luxury means, moving away from excess and opulence and becoming more focused on personal freedom, complacency and privacy.
"I wouldn't be completely relying on marketing this as an electric vehicle because I don't think, on its own, is desirable or sexy enough to sell this," Olbert said. "But it's definitely a plus point when you wrap it up in some sort of ambitious desire for free movement."
When it comes to the price of an eVTOL, Langer says the more affordable the vehicle, the faster the adoption rate.
"In an acceptable luxury segment where you find a wide range of car buyers, at the moment (they're paying) between $ 100,000 and $ 200,000," he said. "I think for a flying car people would probably be willing to spend a little more, but I don't think at first they are going to be inclined to spend half a million dollars."
ASKA's $ 789,000 eVTOL is projected in five years. Opener, an eVTOL counterpart, says on its website that its Black Fly vehicle will be SUV-priced with respect to the mass market. Earlier this year, German start-up Lilium said its trade would initially start at $ 2.5 million.
Another potentially attractive factor? Inequality. ASKA Co-Founder, President and Chief Operating Officer Maki Kaplinsky says this technology can help decentralize the wealth and talent of big cities.
"Peripheral rural areas suffer from a lack of wealth and talent," she stressed. "I think that kind of transportation can really help balance this flow of money and talented people.
As for companies developing autonomous options, Langer doesn't see this as a barrier to adaptation, pointing to the trend for autonomous systems in cars that are currently attracting consumers.
"The more autonomous it is and the more perceived security people will have, the faster the adaptation will be," he argued. "Why drive the car if the car can drive you? "